Dr.Anthony Lucas (Tony Lucas)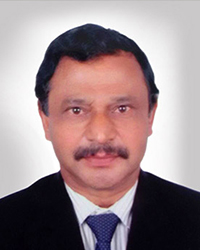 Dr.Antony Simon Lucas, popularly known as Tony Lucas, is a multifaceted personality. He is a popular figure not only among Mangalorean Catholics in Bangalore but also among all communities in general. He is a footballer, an athlete, a choir master, a sports organizer and trainer and Civil Defence warden. He is the founder-member of Konkan Welfare Trust and also a founder-member of Konkan Catholic Association of Bangalore (KONCAB). At the age of 67, even after retirement he is active in a variety of roles.

Born in Belthangady, Mangalore on 11th April 1954 Dr. Anthony S Lucas did his schooling from St.Aloysius School. During schooldays itself he was active in sports, athletics and represented many sports events as captain. He started his professional carrier as Quality Auditor in BOSCH Company and worked for 41 years. During his tenure at BOSCH he was in charge of sports activities too.


After retirement he has been busy with social work, music classes, sports training and Civil defence service. He is good at football, hockey and athletics. In football, he represented Karnataka State team and played in all major tournaments like Rovers Cup, Federation Cup and Santosh Trophy etc. He also represented India in Master's Athletics, represented India in four Asian meets and two World Championships in Malaysia, South Korea, South Africa, Brazil and China. He won 8 international medals in athletics before he could retire.

He also train children from age 6 to 14 years in sports. He has clubs called Konkan Football Club and Royal Sports Club. Where he picks up underprivileged children from slum areas, train them and they get to play in football league matches. It helps them to get jobs under sports quota. It is important to find out at a young age what sports one is good at – whether it is short distance, long distance or as a sprinter and then train accordingly.

He also conducts lot of sports activities as an official in schools, universities, clubs and police sports meet. He is an elected member of the local "Cosmopolitan Club" Hennur, Banaswadi where he is in charge of sports activities and conducts a lot of shuttle, tennis and snooker tournaments. Dr.Tony Lucas was appointed as Manager of KSFA Karnataka State Football Team in 2019. He is present chairman of Bangalore District football Association. He is also Disciplinary committee Chairman for Football association. Comprising of KSFA BDFA and Karnataka State Referee Board.

Passion as a musician and choir master
For more than 25 years Dr.Tony Lucas conducted choir for Konkani Catholic Association of Bangalore (KONCAB). He also played important role as a music director to represent Bangalore Konkani choir team in Guinness World Record "Konkani Nirantari" event held in Mangalore. He trains children in vocals and music, attends many events as judge and conducted many choirs in Tamil too.

Considering his contribution in the field of Spiritual Music he received honorary Doctorate from the Academy of Universal Global Peace USA in the year 2013.

Civil Defence and social work:
There are 52 Civil Defence units in Bangalore. The volunteers are called wardens. Dr.Tony Lucas is in charge of Banaswadi Division No 43. His team is trained in search-and-rescue, communication, fire-fighting and other disaster incidences. They assist both the police and the fire department. He has received Chief Ministers meritorious Gold Medal through Civil defence for serving the society.

Family:
When it comes to his family his wife Veera Fernandes who is also a good singer and supports him in all his works. His son Anup Lucas works as a custom superintendent. He is also an International hockey player, state Olympic awardee and got his job through sports quota. He was captain for Karnataka in hockey for about 8 times... His daughter Smitha is also a hockey player and Miss Earth Bangalore. Another daughter Shilpa was a university football player.

Konkani Activities & Service:
● One of the Founder Member of KONCAB
● One of the Trustees in KWT – Konkan Welfare Trust, Bangalore
● Directed Konkani Drama "Hotelanth Kon Tho"
● Assisted in many Konkani Choirs and judged many Konkani competitions.
● Conducted FKCA Sports day in earlier days.
● Represented Bangalore Team in "Konkani Nirantari" Guinness World Record event held in Mangalore.

ACHIEVEMENTS IN ATHLETICS:

1994
● Represented INDIA in Asian Athletic Invitation Meet held at Penang (Malaysia), secured 2 silver & 2 bronze medals in 100 mtrs long jump & 4 X 100 mtrs Relay &200 mtrs.
● Selected to represent INDIA in Asian Masters athletic Meet held Jakarta (Indonesia) in 100 mtrs & long jump.

1995
● Selected to represent INDIA in World Masters Athletic Meet held at Buffalo (U S A) in 100 mtrs.

1996
● Represented INDIA in Asian Masters Athletic Meet held at Seoul (South Korea), secured 1 silver & bronze medal in 100 mtrs & 4 X 100 mtrs relay.

1997
● Represented INDIA in World Masters Athletic Meet held at Durban (South Africa) in 100 mtrs.

2012
● Represented INDIA in 17th Asia Masters Athletics Championship held at Chinese Taipei (Taiwan) in 100 mtrs.

2013
● Represented INDIA in XX World Masters Athletic Championship held at Brazil in 100 mtrs.

ACHIEVEMENTS IN FOOTBALL:
Represented Karnataka in Senior National Championship, in the following:
● Santosh Trophy (U.P), Rovers Cup (Bombay) & Federation cup (karanataka) held during 1985 - 86".
● Coach for ROYALS FOOTBALL CLUB for the upcoming young talents
● President of Konkan Football Club affiliated to Karnataka State Football Association.
● Governing board managing committee member of Bangalore district football association.

AWARDS
● Guinness World Record holder as a Music Director in "Konkani Nirantari"(Mangalore).
● KEMPEGOWDA awardee in sports, 2011
● Doctorate in Spiritual Music from Academy of Universal Global Peace, USA, 2013
● Karnataka Sahithya Parishad Award 2015
● Chief Minister's Gold Medal 2015 for Outstanding Service.
● President Medal from Government of India for the meritorious service, 2020.

Social Work
● Civil Defense division warden appointed by Ministry of Home Affairs.
● Assisting police department, fire, floods and natural calamities.
● Appreciation award received from the Director General of Police for the services rendered to the society.
● Active member in Konkani activities, grooming young talents in sports and music from the Konkani community since the last 25 years.