Dr.Oscar G. Concessao
Oscar & Ponni Architects, Chennai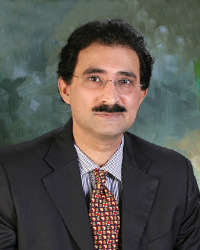 Architects Oscar and Ponni M. Concessao, husband and wife team are reputed architects whose careers have spanned decades of work devoted to engineering and architecture and won more than 139 International, National and State awards, and have completed project footprints in more than 100 territories in India and abroad. Their contributions include creating award winning designs, authoring publishing technical papers on architecture, urban design, architectural education, conservation, and women's' rights.

Oscar G. Concessao, was born in the coastal town of Mangalore, did his schooling from famous St. Aloysius Institutions, Mangalore. He completed his Bachelor's degree in Architecture at the prestigious National Institute of Technology, Tiruchirapalli, University of Madras, in June 1986. and graduated in Master's in Architecture, Urban Design, magna cum laude, in 1987 from the University of Oklahoma, USA. While at the University he won the William Van Allen International Design Competition to design a University in Africa, a first for an Indian at a young age of 23. He worked with architectural firms Emery Roth & Sons in New York and Silver & Ziskind, New York, USA on large scale projects such as high-rise buildings, hospitals, institutional projects and campuses.


Educational Qualifications of Dr.Oscar G. Concessao Schooling at St. Aloysius, Mangalore, Karnataka State. B.Arch 1986, University of Madras, Regional Engineering College, Tiruchirapalli (NIT). M. Arch (Urban Design) 1987, University of Oklahoma, Norman, USA, with Teaching & Research Assistantship. Advanced Professional Studies 1992, Harvard University, USA, Specializing in Research Labs and Hospital Designs. PhD in Modern Architecture, February 2008. Diploma in Designing with Stone, Verona, Italy, October 2010. Honorary Doctorate in Architectural Science, Universita Milano, 2014. Born into a family of professionals, his wife Architect Ponni M. Concessao graduated from the illustrious Church Park Convent, Chennai. A pioneer in women's' technical education, Ponni Concessao was the first women undergraduate student of the prestigious National Institute of Technology, Tiruchirapalli, University of Madras, graduating in June 1987. Architect Ponni Concessao completed her post-graduate studies in Cornell University USA in 1989 with the JND Tata Endowment Scholarship and Scholarship from Cornell University. She also won the College of Human Ecology Grant for Thesis Research in Cornell on her pioneering work on conservation. Architect Ponni Concessao worked with Edward Larabbee Barnes Architect, New York City, USA, and with the National Trust of Historic Preservation, Washington D.C., USA. Both Oscar and Ponni did their Advanced Professional Studies at Harvard University, USA, and have been conferred with Honorary Doctorates from the University of Malaysia and University of Milano for Modern Architecture and Architectural Science. They returned to India and settled in Chennai, and started their architectural practice on 1996, designing versatile projects such as universities, engineering and medical colleges, stadiums at Doha, Qatar, Malaysia several Information technology Parks, bio-tech Parks, nano technology parks, townships, hospitals, apartments, hotels, resorts, malls, corporate offices, luxury bungalows, factories, SEZ, several Government and State buildings with completed projects footprints in over 100 locations all over India and Malaysia. Oscar & Ponni Architects have won more than 139 International, National and State Awards for Architecture & Interiors. To highlight a few, in 2004, Oscar & Ponni Architects won an award for 'Excellence in Built Environment, awarded by the His Excellency, the former President of India Dr. A.P. J Abdul Kalam for the Satyam Technology Information Technology Park at Bhubaneswar, Orissa. In 2005, they won the 'Architect of the year Award', 2004, Indian Institute of Architects Tamilnadu Chapter from then Shri. Rangasamy Chief Minister of Puducherry. In the year 2008 they had won the prestigious Indian Institute of Architects, IIA National Award 2008 for the Sastra Biotech Park for Sastra University at Tanjore. Oscar & Ponni Architects have won the Indian Buildings Congress Award 16 times for their information technology parks, campuses and townships which are unprecedented in India. In 2014, Oscar & Ponni Concessao, both won the Distinguished Alumni Award for the Golden Jubilee Celebrations of the National Institute of Technology, Tiruchirapalli from His Excellency, the former President of India Dr. A.P. J Abdul Kalam. Architect Ponni M. Concessao won the Indian Buildings Congress Satya Goel Memorial National Award for the "Eminent Women Building Professional from India", 2014 and won the Icon of Asia Women Awards at Singapore amongst 11 Asian Nations. In 2020 Oscar & Ponni won 4 National Awards from the Indian Buildings Congress for Architecture & Built Environment, and Architect Ms. Ponni won 8 International and National Women's Achiever Awards for Architecture. In July 2020 the Honorable Chief Minister of Telangana Shri K.C. Rao awarded the Telangana State New Secretariat Building project through a National Design Competition. Oscar & Ponni architects have recently won four Estrade awards in Singapore in January 2021 for their Architecture & Interiors projects in Malaysia and Havelock Islands. To Architect Ponni Concessao and Oscar Concessao, an architect s role is nation building and one must have a strong sense of contributing to society to all levels especially the poor. Their work includes the School for children of leprosy victims in Tamil Nadu for the Rising Star Outreach an NGO. Both Architects Ponni and Oscar are involved in Social Service projects for past 30 years in National and International organization in the field of Women's Empowerment, Leprosy eradication, built noon meal centers and Toilets for under privileged girl students, Tsunami Housing, and raised funds by organizing her paintings exhibitions at ART Houz Chennai, and raised funds for Rotary, Round Table and Ladies circle India and Rising star outreach of India by conducting Ponni's Painting exhibitions and the proceeds for these causes, specially Leprosy eradication. Been a key note speaker for the past 30 years in International and national conferences, been on Governing Councils in universities, Academic Advisor and involved in Architectural education in India. Both Architects Ponni and Oscar are involved in the Pradhan Mantri Awas Yojana project and also built noon meal centers, Tsunami Housing, toilets for underprivileged girl students as well as schools for leprosy afflicted patients children. One must be an educational engine to all who seek their services, as architects are agents of change and be a mirror of social conscience.